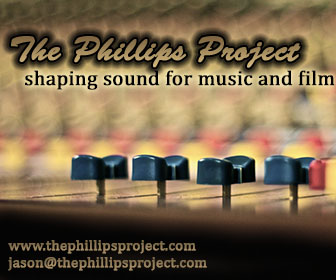 The Phillips Project LLC is an audio production company.

Rock, Country, Orchestra & Film Audio

Jason A Phillips


419-799-2547
Nashville, TN 37214



Email
The Phillips Project LLC
Blog
Bio


Jason Phillips, head recording engineer and founder of The Phillips Project LLC, has a strong motivation based on his
passion for music. In addition to music, Jason has found that he enjoys all aspects of sound engineering, including
film and computer animation. Jason is a graduate of Full Sail University through the Recording Arts Program, Music
Production Program, and Entertainment Business Program. He also attended Northwest State Community College and earned
two one-year certificates and an ATS Engineering Degree.
Jason's professional experience includes working with people from New York City, LA, Nashville, Canada, Ohio,
and as far away as England. In addition to his extensive recording experience, Jason brings a unique
opportunity to artists because he too is a musician and is skilled in both drums and the guitar. Having this
kind of knowledge allows Jason to break the communication barrier with his clients so that the final product
of the recording session meets and exceeds client expectations.

Most of the work done at The Phillips Project LLC is for song demos, artist EPs, or film production. During
the creation of song demos and artist EPs The Phillips Project LLC hires professional musicians to play
for the artist or songwriter. Jason does the rest of the production himself. For film projects everything
from sound design and foley to orchestral composition and 5.1 surround mixing is completed in his full production
studio. Everything that is done at The Phillips Project LLC is completely original and tailored to the clients
needs. All of the advertising for The Phillips Project LLC is through networking, social media, and a website.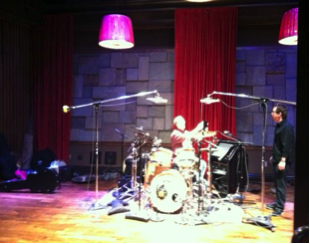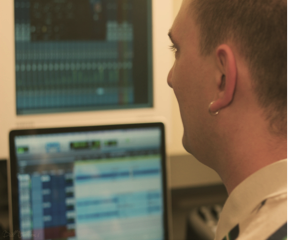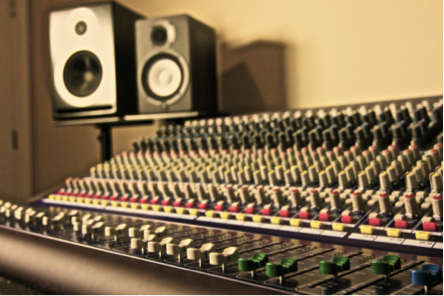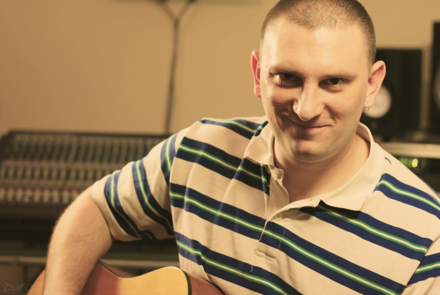 Equipment List


Midas F32 Mixing Console
Pro Tools HD 11
Final Cut Pro X
8.0 Surround Sound Monitoring
Dual Hub Hearback System 4 Remotes
Se Electronics Z5600a II Tube Mic
Se Electronics Se 5 Stereo Pair Mic
Rode NT5 Stereo Pair Mic
Yamaha Sub Kick Mic
AKG D112
Shure SM 57 Mic x 4
Sound Projects B3 Mic
Peavey Drum mic bundle
Samson Q3
Behringer C-4 Stereo Pair
Samson R11 Mic x 5
Art DSP II Tube Pre
Art Pro VLA II Tube Compressor
Samson Scomp
Peavey Deltafex
Lexicon MX200 & MX400
Crate SPA 400 Power Amp
Digi 003 4 Pre
Presonus Fire Studio
Behringer 2401 16 Ch Mixer
Waves Plug-ins
Antares Autotune 8
Mac book pro
Creation Station
Dual Video Monitoring
Bc Rich Mockingbird
Fender Strat
Epiphone Firebird Bass
Hondo Ele Bass
Bentley Acoustic 6 string
Alvarze Acoustic 12 string
Fender M-80 Guitar Amp
Line 6 POD Pro
Samson Headphone Monitoring
Sennheiser Headphones
Pearl Drum Kit 6 pcs & Rack
Zildjain Cymbals 9 pcs
Double Bass Pedals Pearl & DW
Congas
Bongos
Djembe
Many other assorted items



Booking

Email
Jason A Phillips
419-799-2547

Music available on website

The Phillips Project LLC

Aaron & The Love
Erin Callie
Jack Trudel

- Whisky Bent Saloon (2014 - 2020) - Live Sound
- Leo (2020) - Artist Singles
- Jim Lightman Productions (2016 - 2017) - Sound Engineer
- Bootleggers (2014 - 2017) - Live Sound
- Crazytown (2016 - 2017) - Live Sound
- Old School Sports Bar & Grill (2016) - Live Sound
- Brooke & Karis Wheeler (2013 - 2015) - Cheerleading & Dance recital Music
- Silver Dallar Saloon (2014 - 2015) - Live Sound
- Elite Multi Media (2014 - 2015) - LED Tech
- Chases Dance Hall (2015) - Live Sound
- Mid South Music (2014) - Jimmy Miles - Artist EP
- Military Band (2014) - Marines - Live Sound
- Welcome to Nashville (2014)
- Glass Emblem (2014) - Band EP
- Mind Set Defect (2014) - Band Single
- Aaron & The Love (2014) - Artist EP
- Beau Dalton (2013) - Artist Single
- Erin Callie (2013) - Artist EP
- Tyler Gordon (2012) - Artist Demo
- Jack Trudel (2012) - Songwriter Demos
- James Kelly (2012) - Songwriter Demos
- Bourbon St. Blues & Boogie Bar (2012) - Live Sound
- Nashiem (2012) - Artist Single
- Mark Riddick Productions (2011-12) - Production Co.
- Nicole M (2011) - Artist Single
- Flat Tire Ambulance (2011) - Band Single
- Eljay Phillips (2011) - Artist Single
- Benton Twisted (2011) - Band EP
- Thoughts of Brutality (2011) - Band EP
- Essence of War (2011) - Band EP
- Leslieann Wheeler (2010) - Artist Single
- Rapdog Robinson (2010) - Artist Single
- Face Value (2010) - Band EP
- Montpelier Church of Christ (2010-11) - Live Sound

Music Video
- The Phillips Project (2019) - Band Promo
- Arc Over Divine (2012) - Obsession - Production Assistant - Flat Tire Ambulance (2011) - Headache - Video Editing - View Here

Film
- ZR Photo (2016) - Sports Portraits
- Gabe Rodriguez - Goddess of Time (2013) - Audio Mixing - IMDB
- Lafablyn Productions (2012) - Web Series - Audio Engineering - IMDB
- Changing Hands (2012) - Movie - Audio Engineer - IMDB
- Vow Flicks (2012) - Short Film - On Set Audio
- PureJoy Entertainment (2012) - Short Film - On Set Audio - IMDB
- Hughes & Coleman (2012) - TV Commercial - Music
- Pivotal Flims Inc. Canada (2011) - Advert - Audio Engineer - Video Editing
- Blood & Guts Productions - The Paranormal Mackinaw Tapes (2011) - Documentary - Audio - Video Editing
- Blood & Guts Productions - What's Your Poison? (2011) - Short Film - Audio Engineer - On Set Audio - IMDB
- Blood & Guts Productions - Pipe Wrench 5.1 Rerelease (2011) - Short Film - Audio Engineer
- Blood & Guts Productions - Puzzled 5.1 (2010) - Short Film -Audio Engineer - On Set Audio - IMDB
- Blood & Guts Productions - Living Dead (2010) - Short Film - Audio Engineer - IMDB
- Blood & Guts Productions - Pipe Wrench (2009) - Short Film - Audio Engineer - IMDB

I appreciate your extra effort to meet the challenges of a challenging song.
Your diligence and vigilance paid off nicely. Needless to say, I am very pleased
with the final mixes. On-line collaborations often dont work, but you seemed
to readily understand what the songs were all about. I wish everyone in this
industry were as talented and resourceful as you are! It has certainly been an
honor and privilege to collaborate with you.
Jack Trudel